Marketing Centralization Drives Pupuk Indonesia Performance Improvement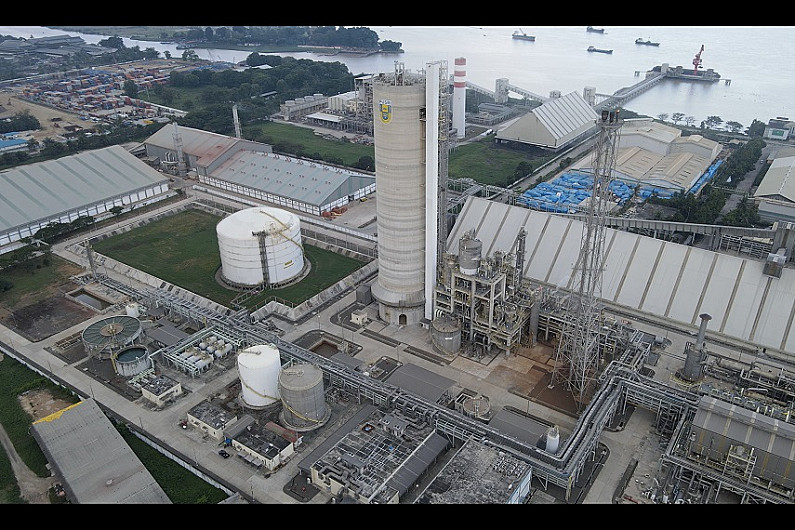 Marketing centralization carried out by PT Pupuk Indonesia (Persero), as part of the business transformation at Pupuk Indonesia launched by the Minister of BUMN Erick Thohir, has proven successful in increasing the company's performance. This centralization effort further strengthens the ability of Pupuk Indonesia and its subsidiaries to serve and secure the supply of domestic fertilizers, especially subsidized and non-subsidized fertilizers. On the other hand, this centralization has also succeeded in increasing domestic and foreign market penetration for the company's commercial products, both fertilizer and non-fertilizer, as well as optimizing the company's revenue from the sector.
This was conveyed by the Main Director of PT Pupuk Indonesia (Persero), Bakir Pasaman in Jakarta, Monday (9/1). According to Bakir, after the company has centralized marketing in 2021, there has been a significant increase in the company's performance. "We are still waiting for the results of the audit, but thank God the company's revenue and profits have increased significantly, where in 2022 we managed to achieve revenue of around IDR 103 trillion with a profit of around IDR 19 trillion (unaudited), where 65% of revenue comes from commercial and non-fertilizer products. . With this marketing centralization, we can optimize the company's sales to the commercial sector, especially for sales of ammonia and urea both in terms of tonnage and optimizing selling prices," explained Bakir. Fertilizer sales to the non-subsidized sector, particularly to retail and corporate consumers, in 2022 will reach 4.08 million tons or 101% of the target and sales of non-fertilizer products will reach 1.45 million tons or 130% of the target. "We need to emphasize that we can do this while still prioritizing domestic supply, both the need for subsidized fertilizers and non-subsidized fertilizers or commercial products," said Bakir.

Through this centralization, Pupuk Indonesia also developed a program of 1,000 fertilizer kiosks for commercial and non-subsidized products to facilitate farmers' access to Pupuk Indonesia Group products. "We hope that with the Toko Pe-I commercial kiosk program, farmers and other consumers can more easily find our products. Our current target is to build 1,000 kiosks and in the future we want Pe-I shops to be available in all districts so that there are no more complaints of difficulty finding fertilizer," said Bakir.

The success of marketing centralization, according to Bakir, is because it eliminates competition between subsidiaries that have been competing with each other. Besides that, centralization can also reduce distribution costs and optimize the speed of product distribution. "Besides that, it also increases the bargaining power of the corporate sector and overseas customers so that we can get a good selling price," said Bakir.

The marketing, promotion and market penetration functions both at home and abroad are also taken over by the holding so that the subsidiaries can focus and perform optimally as efficient production units. "So now the holding is looking for markets and customers, carrying out marketing activities including opening a Dubai foreign office," added Bakir.

Meanwhile, the Main Commissioner of Pupuk Indonesia, Darmin Nasution, stated that Centralization at Pupuk Indonesia had been running for almost 2.5 years, where the previous holding function had changed to an activist holding. The Board of Commissioners considers that the centralization carried out is in line with the company's master plan as mandated by the Shareholders. Centralization has brought significant progress for Pupuk Indonesia as a national company, not only aimed at providing agricultural and plant nutrition solutions, but centralization has also encouraged company transformation in the context of restructuring fertilizer industry subsidies.

"In the implementation of centralization, one of the functions that is optimized is marketing and procurement, where holding takes a role in implementing the company's operations. This has an impact on improving company performance, especially retail and commercial sales performance in 2022," explained Darmin.

Subsidiaries can focus on carrying out their function as producers because the marketing function has been carried out by the holding.

Currently, Pupuk Indonesia as a holding company has five subsidiaries engaged as fertilizer producers, namely PT Petrokimia Gresik, PT Pupuk Kalimantan Timur, PT Pupuk Kujang Cikampek, PT Pupuk Sriwidjaja Palembang and PT Pupuk Iskandar Muda. Pupuk Indonesia's marketing and distribution network covers the entire territory of Indonesia.