Pupuk Indonesia Spreads Discounts at PE-I Stores and Marketplaces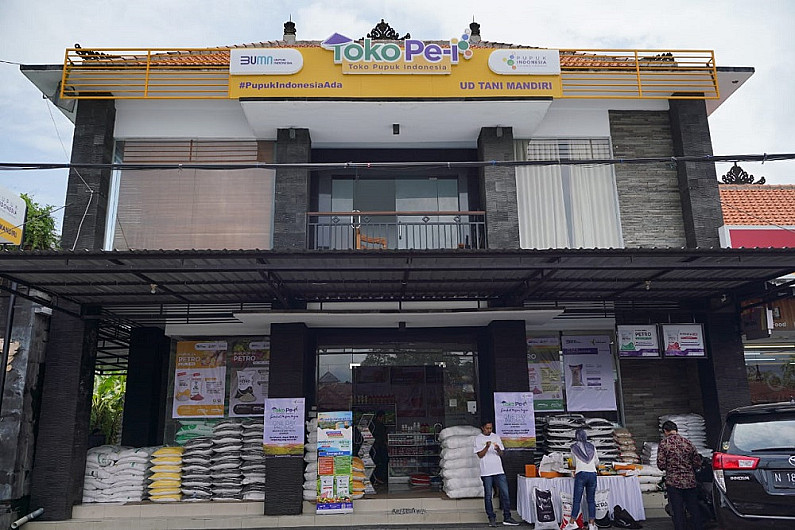 JAKARTA – Enlivening the SOE Shopping Day program, PT Pupuk Indonesia (Persero) held a non-subsidized fertilizer sales program with prizes directly at commercial kiosks or Pe-i Stores. This program targets farming communities in agricultural centers in Indonesia.
SVP of Marketing Strategy of Pupuk Indonesia, Hree Shanty Bayu said that this program will take place from April to May 25, 2023. In addition to Toko Pe-i, this promotional program is also carried out through the KujangDigimart online store in the two largest marketplaces in Indonesia.
"Pupuk Indonesia Group participated in enlivening the BUMN Shopping Day activity which was held in commemoration of the 25th anniversary of the Ministry of SOEs," said Bayu in Jakarta, Friday (5/5/2023).
Toko Pe-i itself is a commercial store that is a partner of Pupuk Indonesia in the sale of non-subsidized fertilizer products of Pupuk Indonesia Group. The development of Toko Pe-i is an effort from Pupuk Indonesia to increase the availability and affordability of farmers to non-subsidized fertilizers. 
The Pe-i Shops that run the BUMN Shopping Day program are spread across Java, Sumatra, and Kalimantan. In its implementation, Pupuk Indonesia will provide direct gifts to people who buy non-subsidized fertilizers. 
In addition to sales promotion, continued Bayu, in this activity Pupuk Indonesia also provides socialization and education related to balanced fertilization applications. This activity was carried out by agronomists from the Soil Test Car owned by Pupuk Indonesia Group.
The soil test car itself is an effort from the Pupuk Indonesia group to provide services and assistance for farmers in fertilization. This car provides soil research or testing facilities, so farmers can get site-specific and commodity-specific doses of fertilization recommendations.
"For farmers who want to take advantage of this discount or promotional program, they must meet the conditions that have been set, such as purchasing products of at least IDR 250,000, they will get direct prizes such as t-shirts and hats," said Bayu.
Bayu further revealed that this gift-giving process applies to the first 25 people who buy Pupuk Indonesia products at Toko Pe-i during the SOE Shopping Day period. 
Meanwhile, promotions in the marketplace or online store will be given direct prizes to the first 25 buyers on May 25, 2023. Meanwhile, the marketplace that can be visited is Kujang Digimart.
"Pupuk Indonesia welcomes the SOE Shopping Day program, we also use this program to increase awareness of Pupuk Indonesia Group and Toko Pe-i products, as well as an effort to encourage product sales, especially those available at Toko Pe-i and increase product exposure through online sales (marketplace)," concluded Bayu.