Pupuk Indonesia Ensures Warehouse Stock in Sergai is in Accordance with Provisions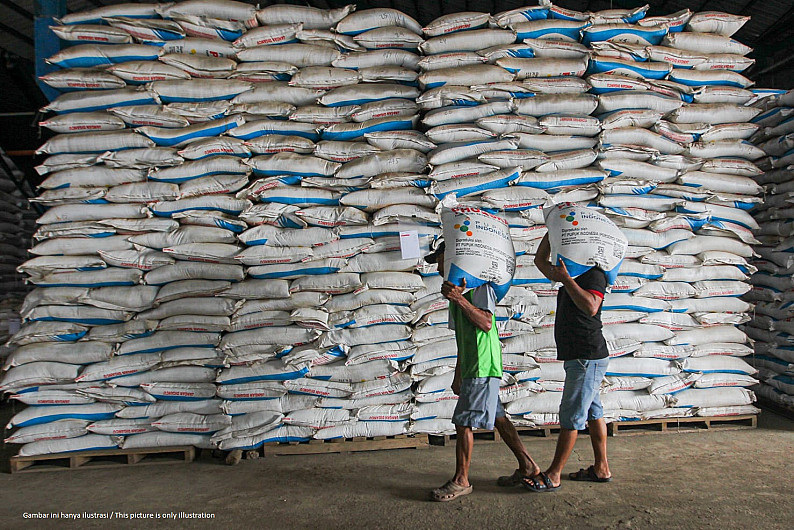 SERGAI (30/5) - PT Pupuk Indonesia (Persero) ensures that the availability of NPK-type fertilizer stock in the Line III Warehouse in Serdang Bedagai (Sergai) Regency, North Sumatra is in accordance with Government regulations. In this case the Regulation of the Minister of Trade (Permendag) Number 04 of 2023 concerning Procurement and Distribution of Subsidized Fertilizers for the Agricultural Sector.

Pupuk Indonesia's VP of Regional Sales, Wawan Arjuna said that the company has prepared a stock of 966 tons of subsidized fertilizer or the equivalent of 126 percent of the provisions. This figure consists of 467 tons of Urea and 500 tons of NPK as of May 29, 2023.

"Pupuk Indonesia is committed to maintaining the availability of subsidized fertilizers in the Sergai Regency area. The fertilizer is a fertilizer stock that is prepared according to the provisions and will be distributed to farmers who are entitled according to the e-allocation data," said Wawan.

The availability of subsidized fertilizer stocks, said Wawan, is regulated by Permendag Number 04 of 2023, in which Pupuk Indonesia as a producer and distributor of subsidized fertilizers must prepare stocks for at least the next 2 (two) weeks.

Pupuk Indonesia recorded that it had distributed 8,846 tons of subsidized fertilizer until May 29, 2023 in Sergai Regency, North Sumatra. The details of fertilizers that have been distributed are Urea of 5,219 tons and NPK of 3,627 tons. "Pupuk Indonesia has distributed subsidized fertilizers in accordance with the Regulation of the Minister of Agriculture (Permentan) Number 10 of 2022 which stipulates two types of fertilizer, namely urea and NPK. That way, other types of fertilizer will no longer receive subsidy allocations from the government," he added.

Meanwhile, the stock of subsidized fertilizers in North Sumatra Province was recorded at 15,778 tons or the equivalent of 135 percent of the government's minimum requirement. As for the details, 9,720 tons of Urea and 6,058 tons of NPK as of May 29, 2023. Furthermore, from the distribution side, the Company has distributed 136,264 tons with details of 80,172 tons of Urea and 59,092 tons of NPK.

Based on the Minister of Agriculture Regulation Number 10 of 2022, the Government has determined 9 (nine) commodities that will receive fertilizer subsidy allocations, namely rice, corn, soybeans, shallots, garlic, chilies, coffee, smallholder sugarcane and cocoa. In other words, farmers who cultivate other than these commodities are no longer entitled to subsidized fertilizer allocations.

Furthermore, Minister of Agriculture Regulation 10 of 2022 also stipulates criteria for farmers who are entitled to subsidized fertilizer allocations, namely the obligation to join farmer groups, be registered with SIMLUHTAN (Agricultural Extension Management Information System), cultivate a maximum of two hectares of land, and use a Farmer's Card (for certain areas). . Farmers can only redeem subsidized fertilizers at official kiosks that have been determined to serve local farmer groups.