PI Niaga Celebrates Independence Day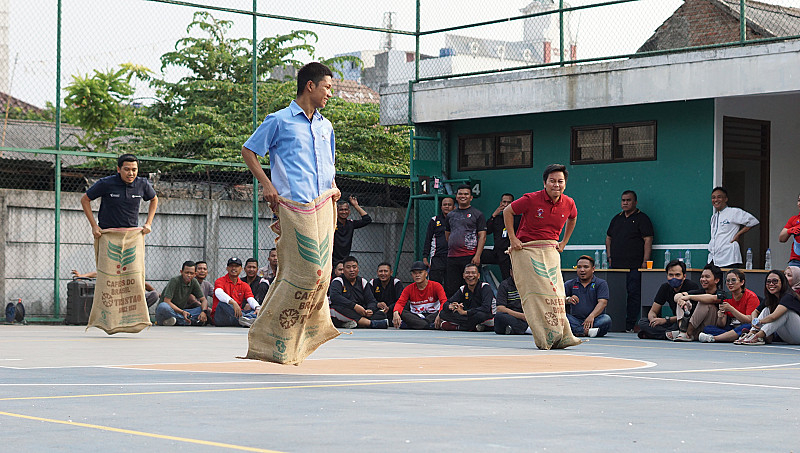 Still in the moment of Indonesian Independence, PI Niaga and Rekind Group held various competitions to celebrate the 78th Anniversary of the Independence of the Republic of Indonesia. This competition activity was held on the Rekind complex tennis court and was attended by PI Niaga and Rekind Group employees in order to build familiarity between employees, and was held on August 25 2023.
The event opened symbolically with a tug of war by Mr. Yusairi, Director of Operations & Technology
The 78th Anniversary of Independence was celebrated with various competitions such as tug-of-war competitions, sack races, water relays, kicking balls with funnels and cracker eating competitions.
Through this Independence Day activity, it is hoped that it can increase the sense of nationalism among the participants, especially PI Niaga people. With a high sense of nationalism and guided by the AKHLAK core values, it is hoped that it can increase company productivity.