Products & Solutions
Solutions for Farmers
Agro Solution
Pupuk Indonesia has an Agro Solution program, which is an intensive assistance specifically for farmers for sustainable agricultural cultivation. Strategically, this program also involves supply chain and technology support based on the triple bottom-line 3P (People, Planet, and Profit) which is in line with the company sustainable vision.

Agro Solutions does not only involve Pupuk Indonesia Group internally, but also external parties such as financial institutions that provide working capital for farmers, local governments through mentoring, as well as insurance and off-taker services. This ecosystem is being built by Pupuk Indonesia, showing that Pupuk Indonesia is not only a fertilizer producer, but also a provider of complete and integrated agricultural solutions, according to customer needs.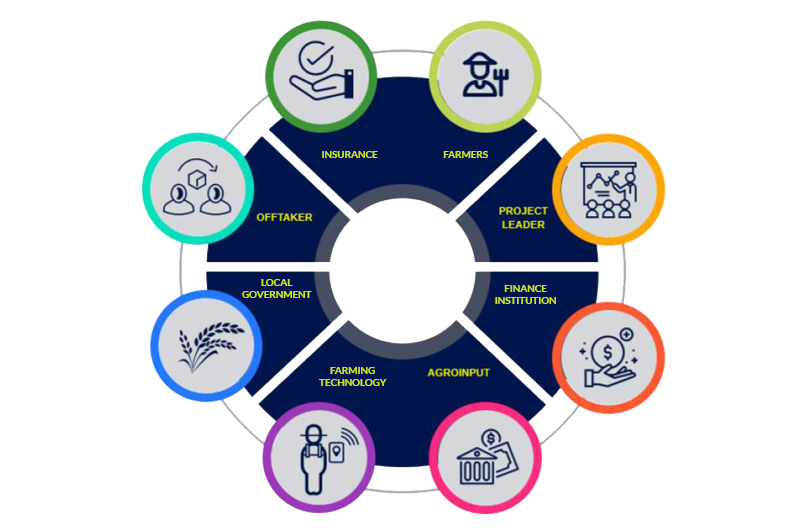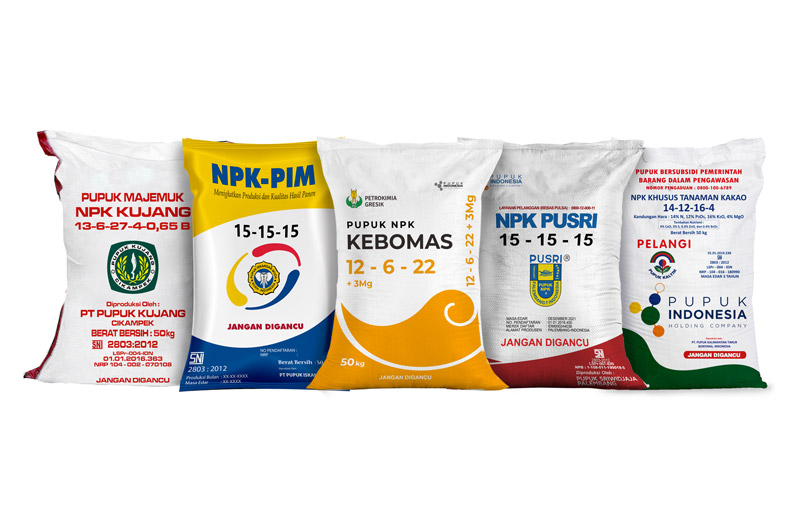 Customizated Fertilizer

In providing the best products and services to consumers, Pupuk Indonesia helps the consumers to determine products According to the soil, weather, seeds and other condition. Pupuk Indonesia has conducted research to identify product and service attribute features that are important in supporting consumer business.

In addition, by providing factory facilities that have high flexibility, especially for NPK fertilizer products, Pupuk Indonesia can provide product customization with specific commodities and locations. This NPK fertilizer product with a formula that can be customized is what could encourage an increase in plant productivity according to production needs.

Digital Farming
It is undeniable that currently technology has an important role in agricultural cultivation, both from the use of the simplest technology such as fertilizer applications, mobile soil testing laboratories and robotics and the use of the internet in digital agriculture. In responding to these challenges, Pupuk Indonesia provides several approaches to increase the maximum agricultural cultivation experience.

For this reason, Pupuk Indonesia recommends and provides assistance for precision agricultural cultivation patterns based on digital technology, the use of tools and machines to increase land productivity, reduce production costs, improve production quality and help increase profit potential.

Pupuk Indonesia believes that digital agriculture is the right future that Indonesian farmers cannot avoid. Therefore, through the development of PreciPalm, Pupuk Indonesia presents an innovative application for recommendation and monitoring of oil palm fertilization based on Precision Agriculture technology (Precision Agriculture, Smart Agriculture) using satellite imagery.