Indonesia Fertilizer Research Institute (IFRI)
Pupuk Indonesia Group believes that research can provide added value, so the Company provides a large space for research development through the centralization of the research function with the establishment of the Indonesia Fertilizer Research Institute (IFRI) on November 9, 2020 in conjunction with the centralization of the holding function. IFRI is under the Director of Business Transformation and in its operations is assisted by the Advisory Board.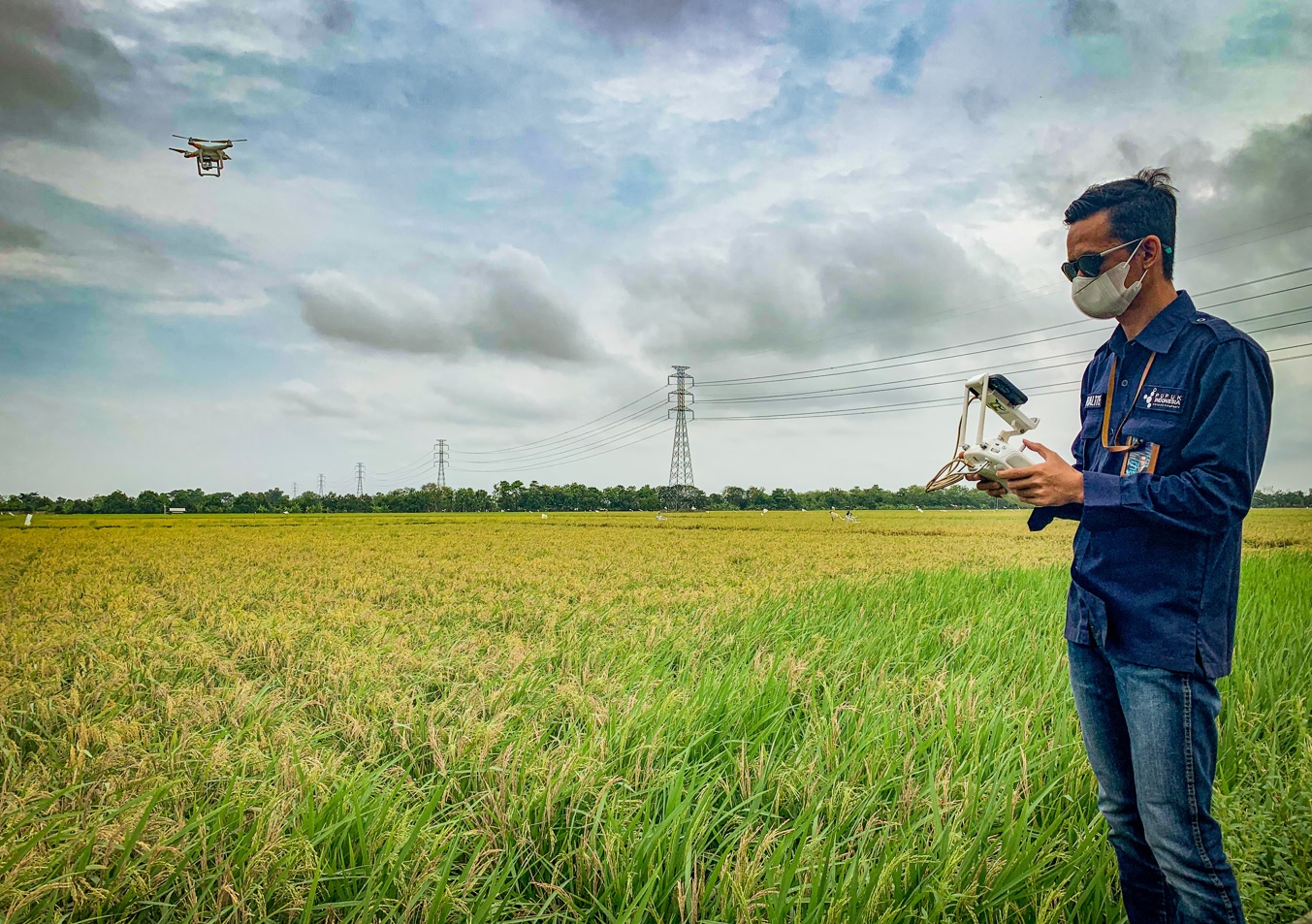 Strategic Pillars - R&D Innovation Driven
Develop Customer Centric R&D and products that meet the nutritional needs of plants.
Develop agricultural solutions (Agro Solution) as an effort to create engagement with consumers.
Building a research institute and carrying out market research and policy advocacy.
Strengthening R&D Operating Model and solid organization.
Partnership In Research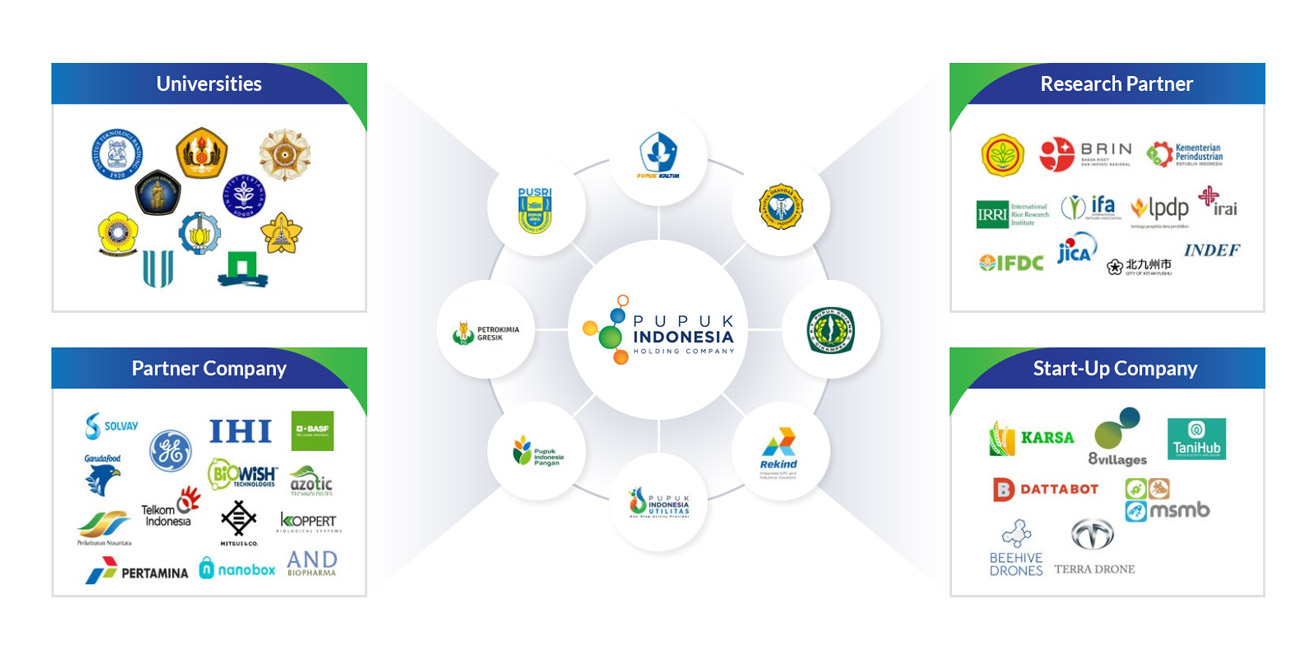 IFRI runs strategic partnerships based on increasing competitiveness with a product-market fit approach. We have run partnerships with various research institutions, universities, and corporations, both state-owned and private, national and international.
IFRI is a member of the BUMN Research Institute Food and Fertilizer Cluster collaboration, namely the Indonesia Food and Fertilizer Research Institute (IFFRI), which was inaugurated on June 16, 2021.
Featured Research
Pupuk Indonesia's leading research consists of three main groups, namely Product Development, Policy Research, and Technology Process. The three groups support each other to realize an environmentally friendly precision farming system as a manifestation of the Company's vision and mission. Our existing research program has three integrated themes, namely Precision Agriculture, Enhanced-efficiency Fertilizer, and Sustainable Agriculture.
Our Research Results
Product Research
Product Design & Description
Nitralite, NS macro fertilizer containing: N : 25 %, S : 9 %, and Ca
Purple granules shaped
Trademark registration no. D002018023425
Distribution permit issued December 3, 2018 : SIE No. 814.OL/Kpts/SR.320/B/12/2018 SIE No. 814.OL/Kpts/SR.320/B/12/2018
Derived from a mixture of urea, gypsum, and ZA
It has been tested on 6 crop commodities (potatoes, shallots, sugar cane, rice, corn, and oil palm)
Our Research Results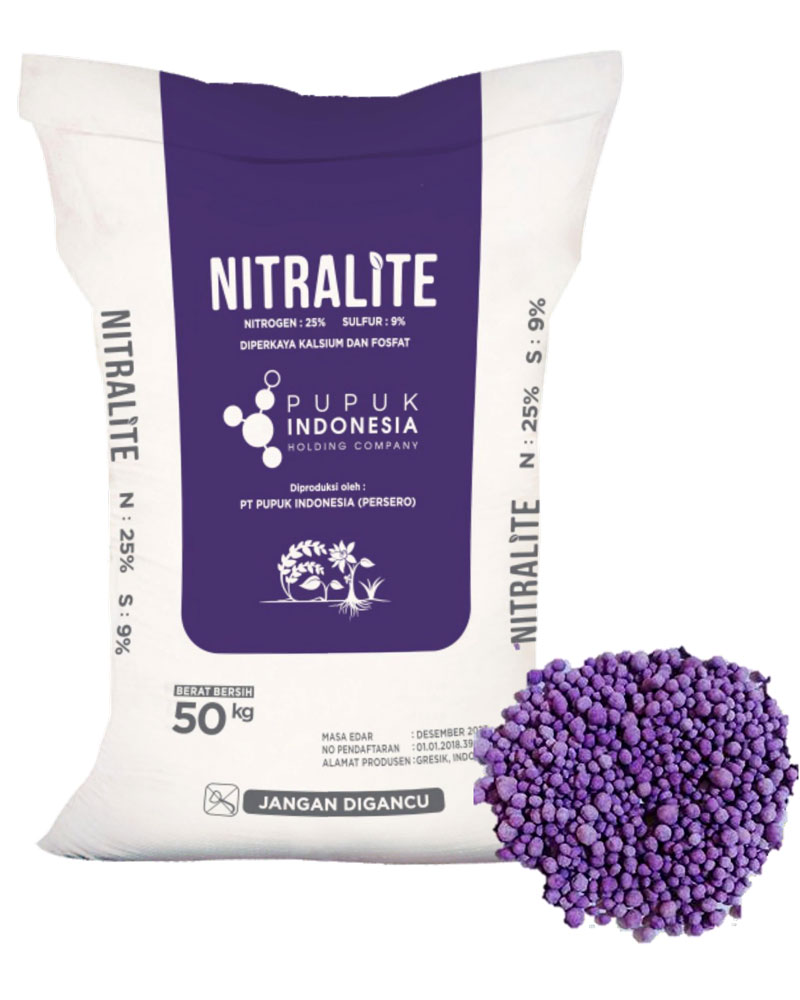 ---
Testimonial
NITRALITE is one of the products of PT Pupuk Indonesia which is formulated with nutrient content of N : 25% and S : 9% which is made with the character of raw materials that can reduce the volatilization and leaching of Nitrogen (N).
PROF. SUDIARSO
(AGRONOMY EXPERT, UB)
For soils with low organic matter, old dry land, then giving Nitralite is very beneficial and given continuously.
PROF. AZWAR MAAS
(SOIL SCIENCE EXPERT, UGM)
Sulfur element (S) in Nitralite can increase fertilizer P activity within the plant.
PROF. SUDIARSO
(AGRONOMY EXPERT, IPB)
Several research results indicate that the application of Nitralite potentially increasing the plant's productivity, because Nitralite contain nutrients N, S dan Ca that is need by the plant.
DR. IR. CUCU SUHERMAN
(AGRONOMY EXPERT, UNPAD)(
The benefits of gypsum in Nitralite is an excellent source of Sulfur (S), dealing with Al toxins, improving soil structure and increasing C-organic content when used with organic fertilizers, a source of Calcium (Ca) which helps stimulate root growth and increase soil pH.
DR. IR. SYAHRUL KURNIAWAN
(SOIL SCIENCE EXPERT, UB)
---
Benefits of Nitralite
Increase crop productivity
Reduce the frequency of fertilization doses on potatoes (usually 3 times to 2 times)
Improves the aroma and color of onion bulbs compared to without Nitralite
Increase the homogeneity of tuber size in potatoes, and tubers are not hollow
Increase the marketable grade of potatoes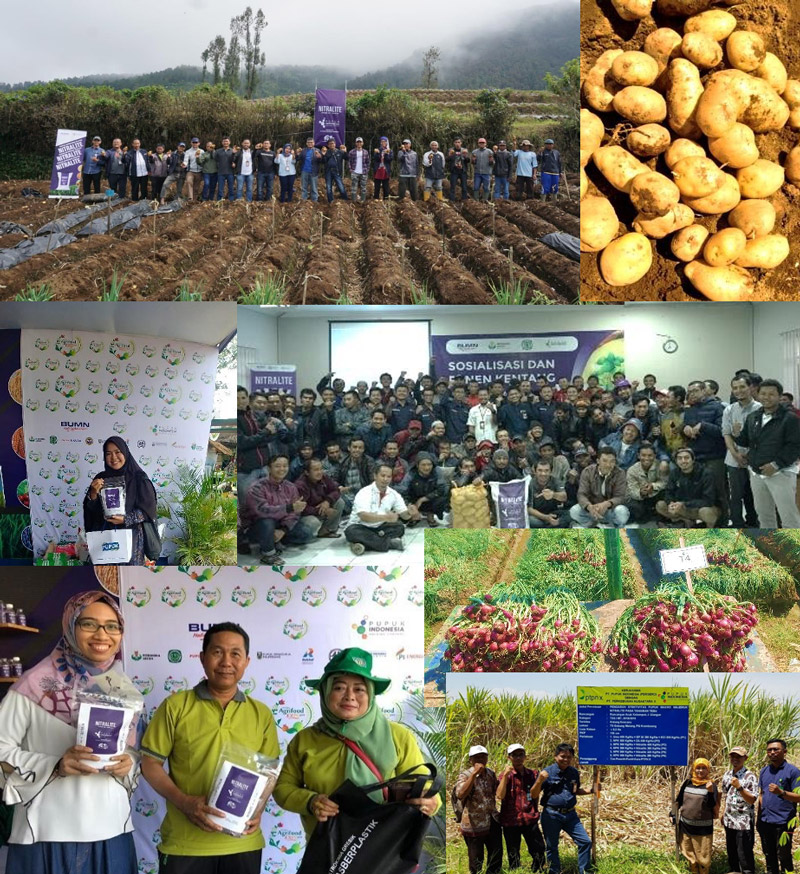 Digital Research
Digital Transformation of National Oil Palm Plantation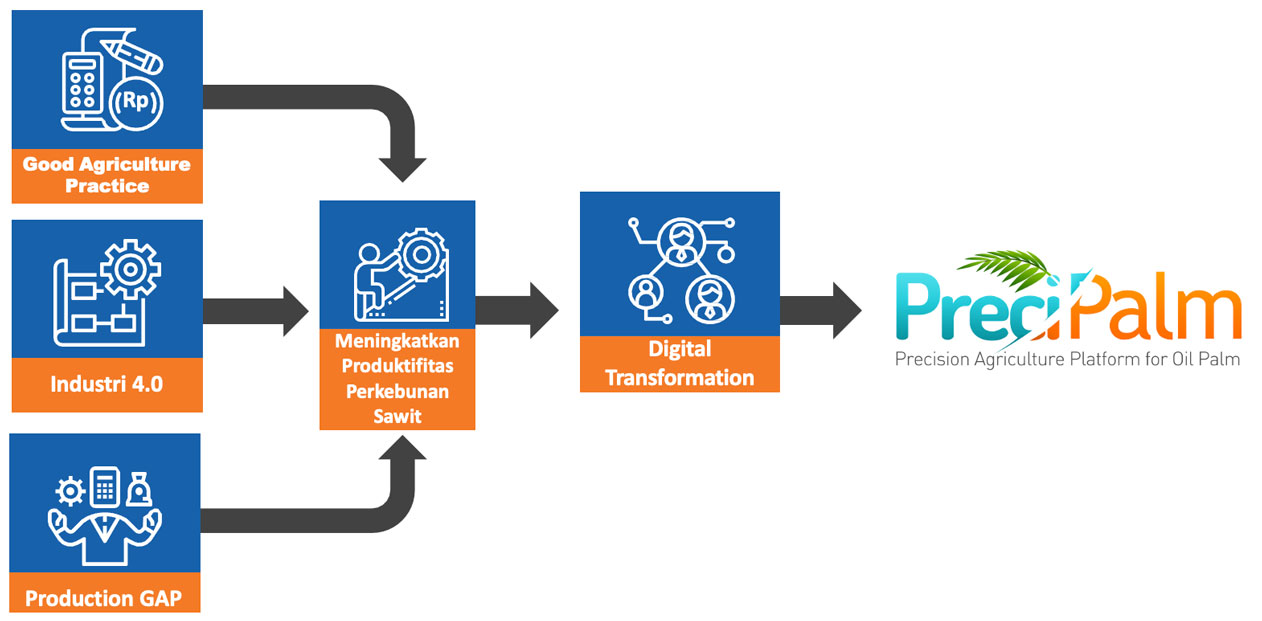 ---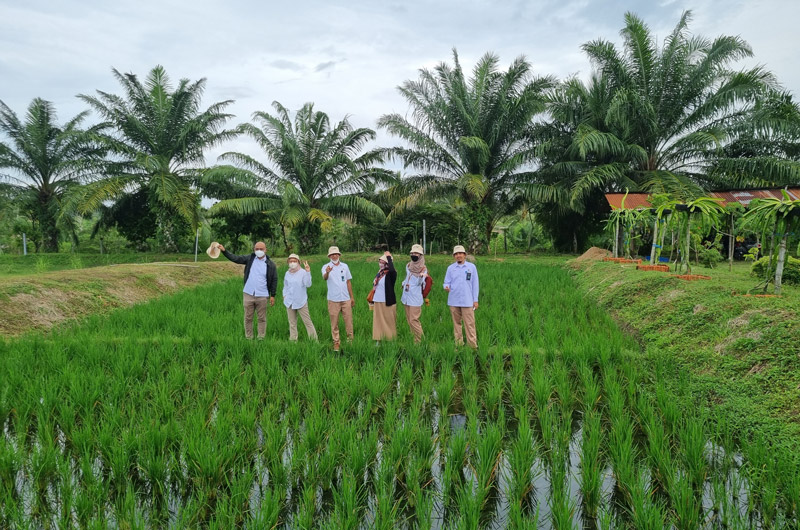 Precision Agriculture Platform for Oil Palm
PreciPalm, is an application system for fertilization recommendations and monitoring the condition of plant nutrition based on Precision Agriculture using satellite imagery in oil palm plantations – a solution to increase fertilization efficiency and optimize agricultural productivity.
PreciPalm uses the Sentinel 2 satellite to obtain satellite imagery in the form of a real-time map of the nutrient content of plants N, P and K, and then processed to produce fertilizer dosage recommendations.
---
Field Test Observations
| Location | Amount | Survey Date |
| --- | --- | --- |
| PTPN 5 Kebun Sei Galuh Inti | 125 | 13 Juli 2018 |
| PT. Bima Palma Nugraha | 125 | 22 – 26 Agustus 2018 |
| PTPN 5 Kebun Tandun | 36 | 2 Februari 2019 |
| PTPN 7 Kebun Bekri | 36 | 4 Februari 2019 |
| Kebun Penelitian Dan Percobaan IPB Jonggol | 30 | 6 Februari 2019 |
| PTPN 3 Kebun Rambutan | 36 | 4 April 2019 |
| PTPN 3 Kebun Sisumut | 36 | 5 April 2019 |
| PT. Kalimantan Agro Nusantara | 120 | 13 Maret 2020 |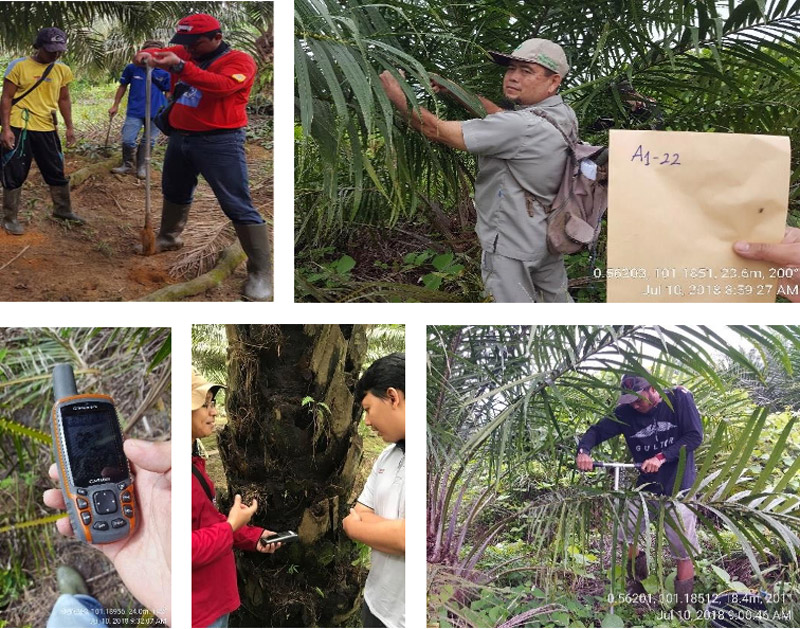 Fertinnovation Challenge
IFRI held the Pupuk Indonesia Fertinnovation Challenge 2021 event, which is PTPI's platform in reaching out and exploring various innovations. The Fertinnovation Challenge provides an open competition for all disciplines and is divided into 3 categories such as Precision Agricultural Innovation, Agricultural Value Chain Innovation and Fertilizer Production System Innovation. A total of 334 students who took part in the competition came from 32 universities in Indonesia.